Access your application
Once the application deployed, there are a couple of ways to interact with it.
1. Using Openshift Developer Topology view, it is easy to see our running Application pod. This might looks something like this: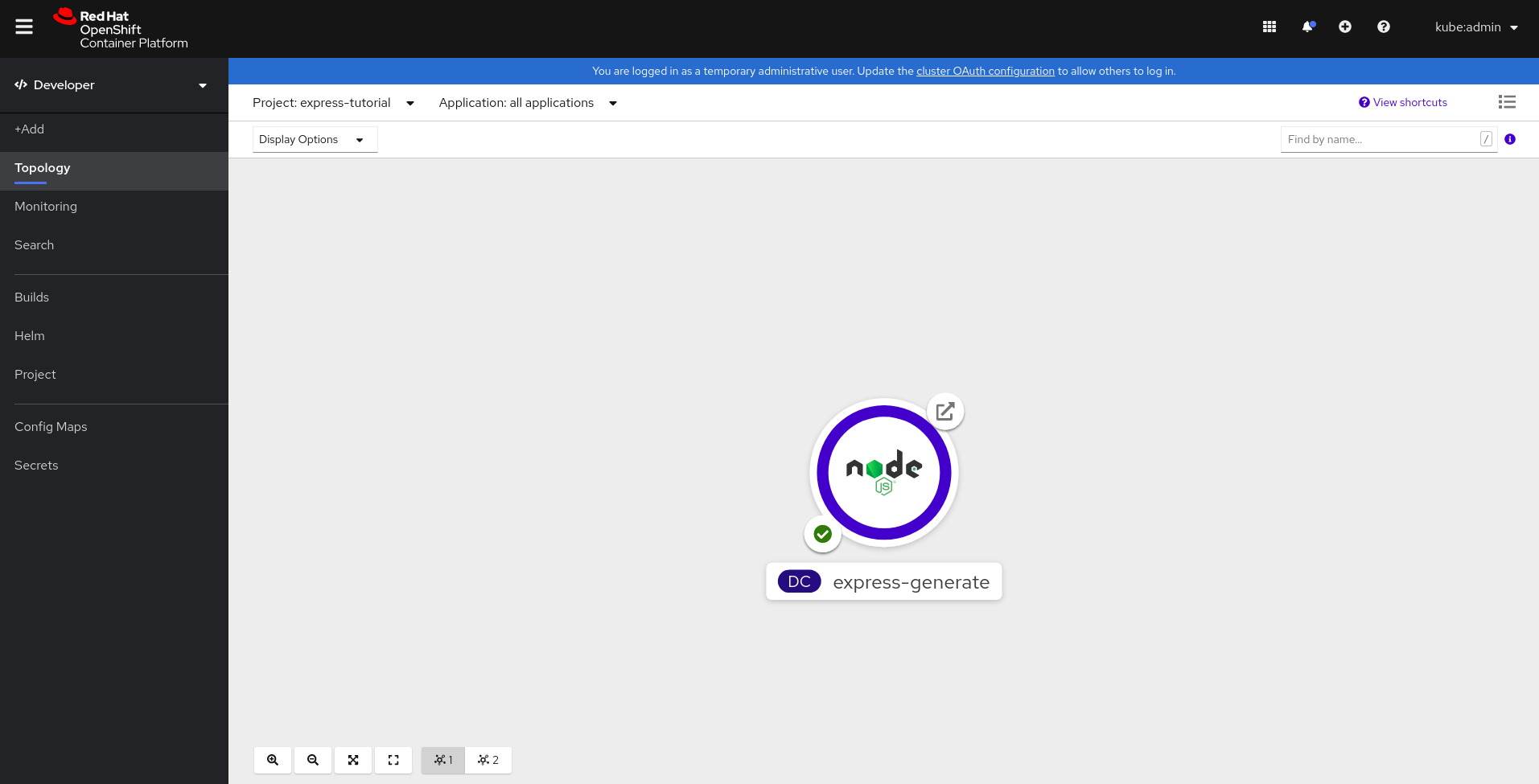 Clicking on the top right icon of the circle(this is the running application inside a Kubernetes Pod) will then open up the "Welcome To Express" Web Page, which will look like this: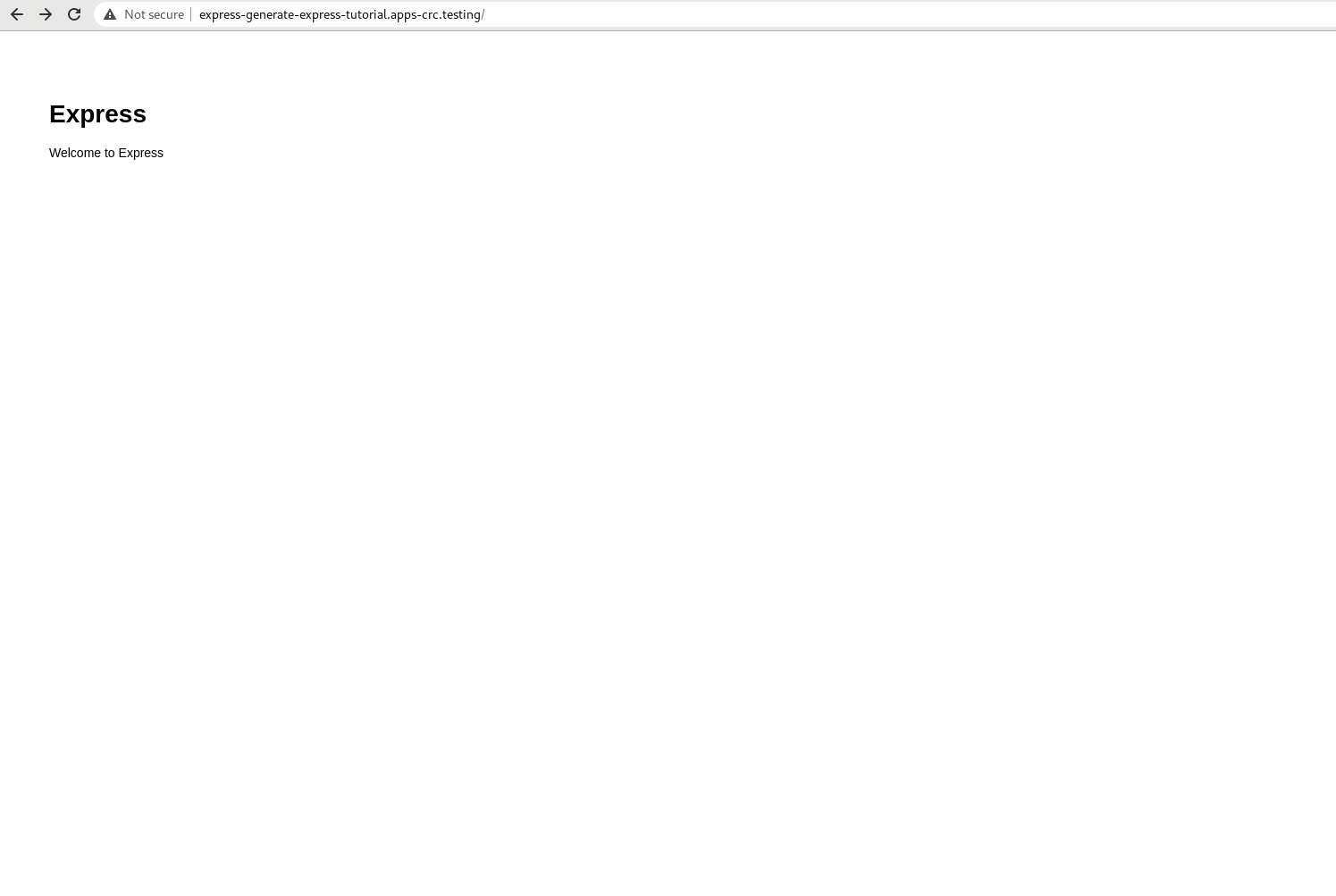 2. Another, less UI friendly way, is to use curl to access the applications Route which might look like this:
$ curl http://express-generate-express-tutorial.apps-crc.testing/
This will return some HTML code, that looks pretty ugly in a terminal Note, that the url will be different based on the Openshift Cluster and namespace used.